Among the promising group of life science researchers and business students in the inaugural cohort of the BioEntrepreneurship Initiative is Anthony D'Amato, a postdoctoral fellow in biomedical engineering at Cornell. D'Amato is taking advantage of several of Cornell's resources for entrepreneurs as he translates his research into a new venture that hopes to significantly improve the quality of care in vascular health.
D'Amato earned his Ph.D. in biomedical engineering from Rensselaer Polytechnic Institute in 2018, focusing his research on regenerating the injured spinal cord during his time as a doctoral student. As a postdoc at Cornell, he has shifted his attention to the development of biomaterials to treat vascular disease.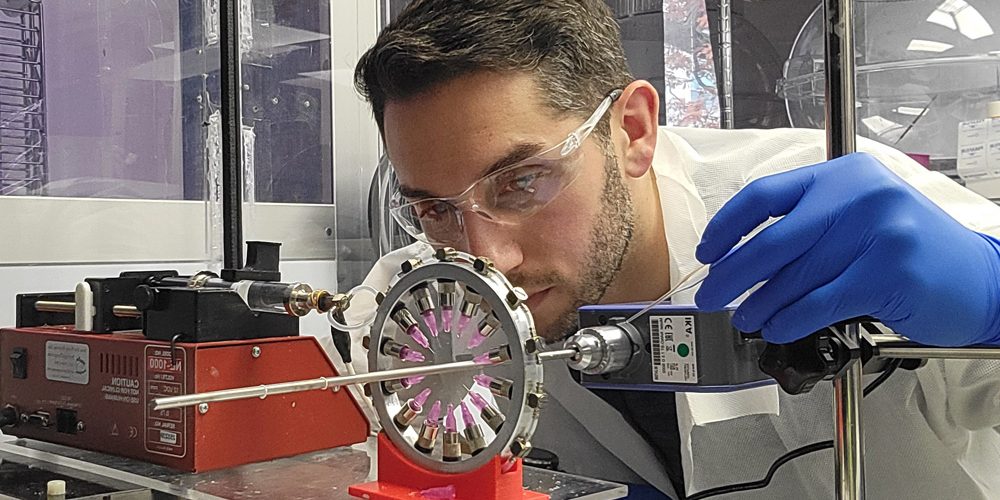 D'Amato is also a member of the inaugural Ignite Postdoc for Ventures cohort. The program, which works to help postdocs commercialize their technology, is housed in the Center for Technology Licensing (CTL). The structure of the program allows D'Amato and his fellow cohort members to work with Entrepreneurs-in-Residence (EIR) throughout the two phases of the program.
"In phase one, the postdoc will work under the supervision of the faculty member. In phase two, they will work under the supervision of the incubator director," explained Lynda Inséqué, Assistant Director of Technology Initiatives and Outreach for CTL.
Through Ignite, D'Amato completed a National Science Foundation (NSF) I-Corps Regional Course. He explained how the program, hosted by Cornell University and the UNY I-Corps Node, has encouraged him to expand his horizons.
---
Learn more about
BioEntrepreneurship Initiative Helps D'Amato Transform Research to Reality (Entrepreneurship at Cornell).