BenDaniel Venture Challenge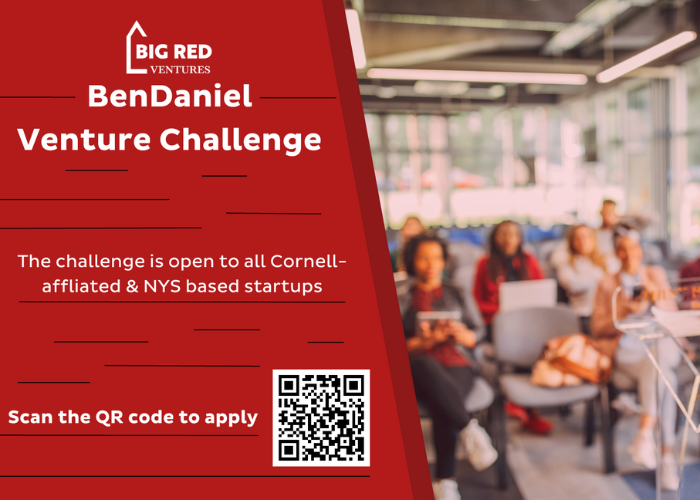 The BenDaniel Venture Challenge (BVC) is Big Red Venture's Annual Pitch Competition. Five finalists will be selected to pitch their business ideas to a panel of investors during Entrepreneurship at Cornell Celebration on April 13. Winners of the competition will earn a cash prize totaling $25,000 with an additional $25,000 match if the company's technology is licensed through Cornell.
Companies based in New York state or with a Cornell affiliation are eligible to apply. Applications are open through March 10, 2023.
Related Events