A Founder Panel: The Good, Bad, and Breakthrough Experiences of Founders of Startups in the Physical Sciences
April 14 @ 7:30 am

-

9:00 am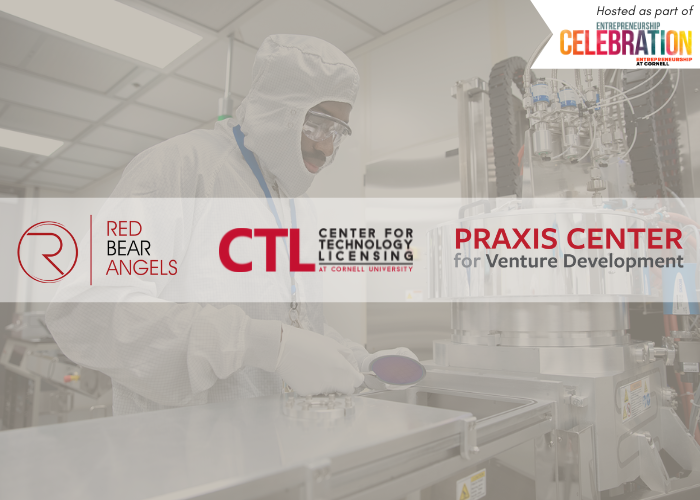 Creating a new technology venture in the physical sciences can be a daunting task (complexity of technologies, high capital requirements, manufacturing challenges, and else). In this panel, moderated by Robert Scharf, Director of the Praxis Center for Venture Development, we will explore the different stages of venture creation, from ideation to the fundraising effort, and the specificity and nuance of the physical science space. Our panelists will share their personal experiences and insights, discussing the challenges they faced, the mistakes they made, and the successes they achieved along the way.
Alice Li, the Executive Director at the Center for Technology Licensing (CTL), will provide an introductory remark about tools available for physical science startups, such as the FastTrack license and the gap funding programs.
Organized by the Center for Technology Licensing (CTL), in partnership with the Praxis Center for Venture Development and Red Bear Angels, and hosted as part of Entrepreneurship at Cornell's annual Celebration event, the panel will feature: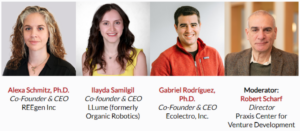 Specifically curated for those who are conducting research in a Cornell lab and who are curious about the possibility and potential of commercializing their discovery, please join us as we host a breakfast panel of Cornell founders in the physical sciences.
Breakfast starts at 7:30 a.m. | Panel starts at 8 a.m.
If you are already registered to attend Entrepreneurship at Cornell Celebration, you don't need to register for this event. More information here.
This is a CTL New Ventures Series event addressed to Cornell-licensed startup executives, faculty and student innovators, and entrepreneurs interested in starting a university spin-out company.