A Roadmap for Climate Action – Investing in Technology, Nature and Policy for a Sustainable Planet
March 27 @ 2:45 pm

-

4:00 pm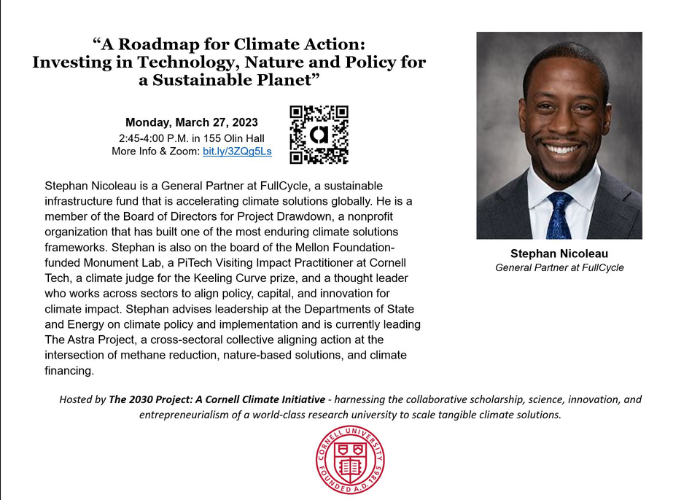 Solving the climate crisis will require new ways of doing business and allocating resources that can benefit both people and the planet. Climate science tells us that abating the most harmful greenhouse gasses and protecting nature's role in stabilizing our climate have the potential to avoid runaway warming scenarios. While the solutions for effective climate action are largely known, it is the speed of implementation that will matter greatly, as will our ability to see the many dimensions of the scaling problem. This talk will roadmap technological and nature-based solutions, financing mechanisms, and effective policy — all of which play a critical role in addressing the most pressing issue of our times. It will highlight the key levers for action, such as methane mitigation, climate finance mobilization, and natural systems restoration – and our common but differentiated responsibilities for action in this most critical decade ahead. This talk will focus on methane, climate finance, and policy for emissions reductions.
This event is presented as part of the 2023 Perspectives on the Climate Change Challenge Seminar Series.
Join in person at 155 Olin Hall or Zoom.
Related Events