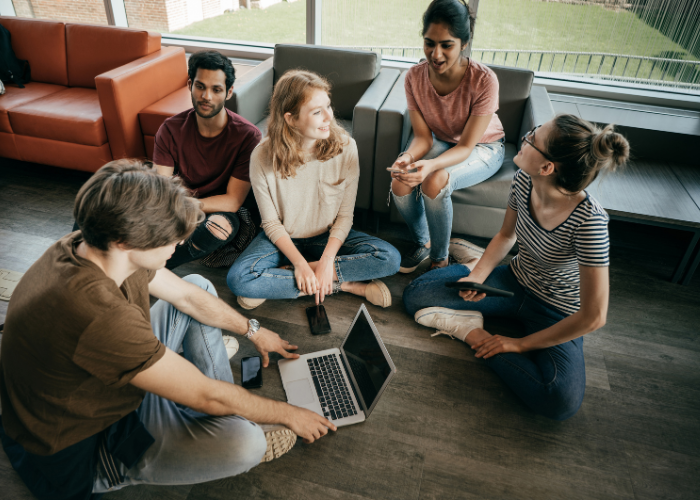 In its second consecutive year, the Center for Technology Licensing (CTL) at Cornell University has renewed its support to Cornell licensed startups through the Ignite Intern for Startups program, which allows the recruitment of Cornell students during summertime. Ten startups have been selected after submission of their internship application to CTL. Each startup has been awarded to receive student support of up to$10,000 through the program, amounting to $100,000 in financial support for the fiscal year of 2023.
The program aims to support the growth of these very early-stage startups spanning various industries. It equally offers students at Cornell an invaluable opportunity to gain real-world experience. The Ignite interns will develop and hone their skills through full-time employment for 11 consecutive weeks, assisting startup founders with tackling various important market and research challenges.
"We are thrilled to welcome this talented group of students to the Ignite Intern for Startups program," said Alice Li, executive director at CTL. "Their fresh perspectives will undoubtedly bring energy to the selected startups, helping them accelerate their growth to make a lasting impact in their respective industries."
The interns selected by the Cornell licensed startups are:
| | | | |
| --- | --- | --- | --- |
| Ignite Intern | Status | Cornell College | Cornell Licensed Startup |
| Thomas Gambra | Undergrad | Engineering | REEgen |
| Marie Le | Undergrad | Agriculture and Life Sciences | Forte Protein |
| Jordan Johnson | M.S. Student | Engineering | Mission-Driven Tech |
| Arya Ramkumar | Undergrad | SC Johnson College of Business | Pelex |
| Tanisha Kore | Undergrad | Bowers CIS | Abstractive Health |
| Doriane Anglade | Undergrad | Arts and Sciences | Esper Biosciences |
| Dhruva Nair | Ph.D. Student | Arts and Sciences | Sedec Therapeutics |
| Landon Ivy | Ph.D. Student | Engineering | Geegah |
| Madeleine Slavett | Undergrad | Engineering | LLume |
| Not disclosed* | | | MedExplain |
* Respecting the privacy of the student, this information is not disclosed
The Office of the Vice President for Research & Innovation at Cornell plays a crucial role in facilitating the hiring process on behalf of the participating startups while fostering a learning environment. Managed by CTL, the program maintains inclusivity and accessibility for all Cornell students to open opportunities within the participating companies. During the recruitment period, job opportunities are posted on the CTL's website and shared on Cornell's Student Job portal.
"The Ignite Intern for Startups program offers an exceptional platform to bridge the gap between academia and the industry world," said Lynda Inseque, assistant director, Technology Initiatives & Outreach at CTL. " By providing funding for these internships, we are not only assisting in the development of students but also nurturing pre-series A startups at a crucial time of their growth. Our underlying objective is to expose students to practical experiences that will equip them to support Cornell's new venture and startup ecosystem in the long run, fostering innovation."
The Intern for Startups program is part of the Ignite Cornell Lab to Market gap funding program umbrella. For more information, visit the program's official webpage at https://ctl.cornell.edu/ignite/.